A Day in a Life of a WFH Pythonista Ep#5 w/ Michael Kennedy (Talk Python to Me)
June 26 @ 11:00 am

-

12:00 pm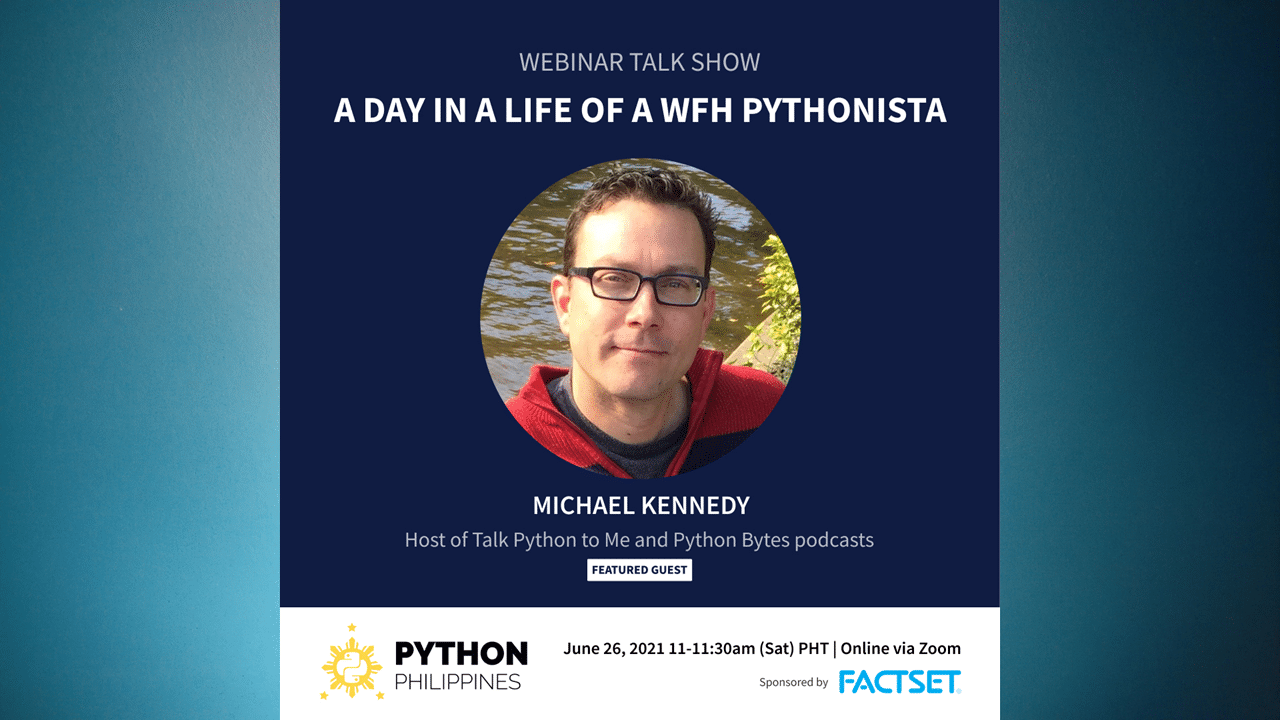 A Day in Life of a WFH Pythonista Ep#5: a webinar talk show with Michael Kennedy, Host of Talk Python to Me and Python Bytes podcasts.
Join us in this webinar and meet a seasoned developer and fellow from the Python Software Foundation!
WHAT:
A Day in a Life of a WFH Pythonista is a monthly virtual webinar talk show series where we interview Pythonistas representing various roles (Developer, CTO, Data Scientist, QA, Network Engineer, Scientist, Educator, etc.) to give people in the community an insight of what a typical workday looks like for these various roles. Hopefully, this would also serve as an inspiration and give a sense of community especially for most who are working from home.
In this episode, we will be interviewing Michael Kennedy.
Michael is the host of the Talk Python to Me and Python Bytes podcasts. He is also the founder of Talk Python training and a Python Software Foundation fellow. Michael has been working in the developer field for more than 20 years and has spoken at numerous conferences
WHEN: June 26, 2021 (Saturday) at 11:00am-11:30am PhST
WHERE: Online via Zoom and broadcasted on YouTube Live
Hosted by: Ryan Ermita and Sony Valdez