HER 4.0 Game Night | Among Us
March 26 @ 8:30 pm

-

9:00 pm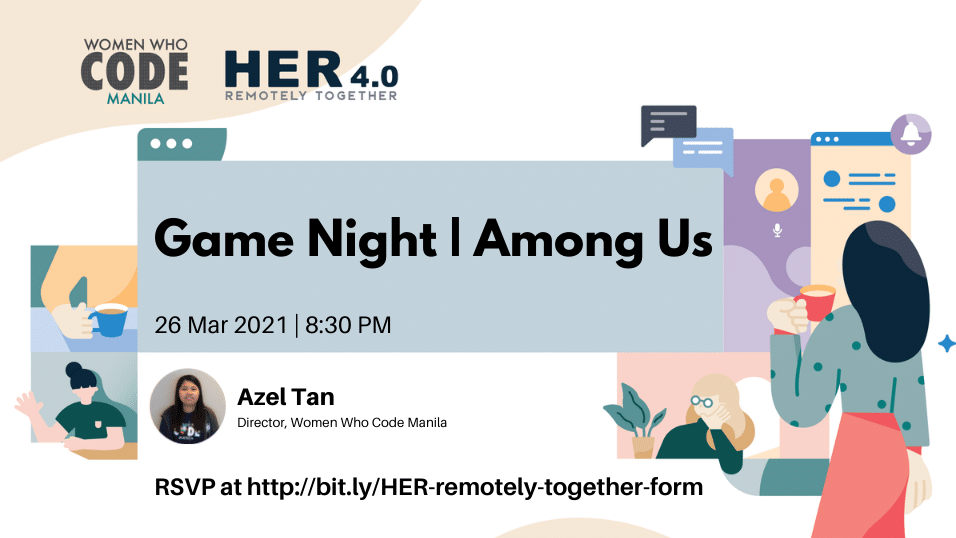 Official Form for the month: http://bit.ly/HER-remotely-together-form
Make sure you have answered this first so we can move you from waitlist to RSVP. You only need to answer this once this women's month.
ACTIVITY: Game Night | Among Us
March is ending soon and this will be the last Friday of the month. Sit down, chill, and catch up with us or meet new friends while playing Among Us. Please install among us before the event to save time. If you haven't played it yet, don't worry we will guide you. The more the merrier, so come and play with us. 🙂
FACILITATOR: Azel Tan
Azel is a person who loves cute sticky notes and chocolates. She is also one of the directors in Women Who Code Manila and currently lives in Bicol.