Project Management for Devs
July 24, 2021 @ 1:00 pm

-

4:00 pm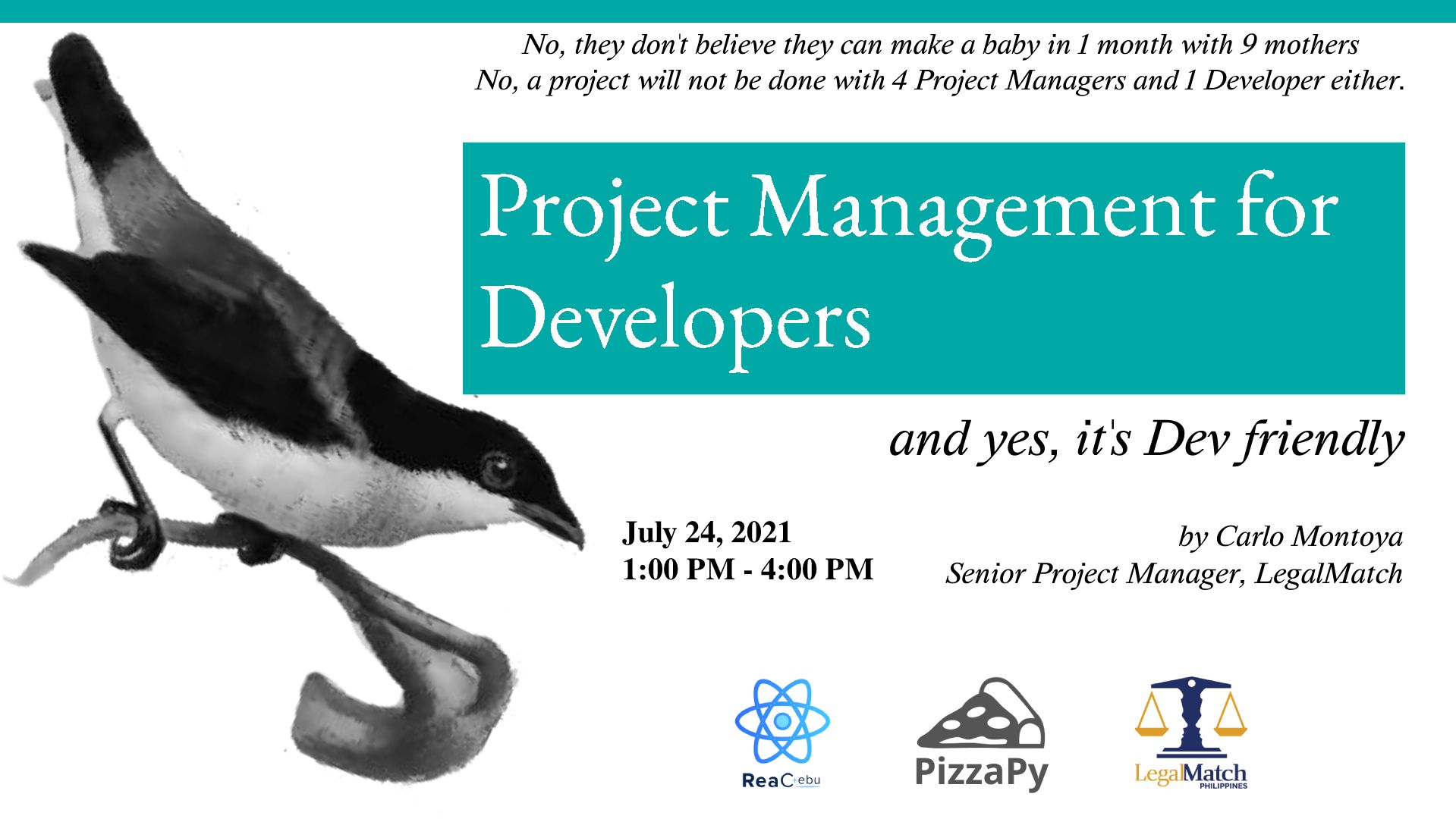 This event is a partnership with LegalMatch and React Cebu
No, we're not teaching you how to be a Project Manager here. We're just gonna give you basic concepts to understand your Project Manager.
No… Our speaker, Mr. Carlo Montoya, a Senior Project Manager from LegalMatch, does not believe that a baby can be made in 1 month if you give him/her 9 mothers.
Yes, it's free.
Yes, limited slots only.
Yes, you have to register on the Meetup event to get the Online Event link.
No, you won't get bored.
Yes, you'll learn a lot.
So see you all there!
1:00 PM – 1:15 PM: Introduction to PizzaPy and the Event
1:15 PM – 2:15 PM: TALK: "Project Management for Devs" by Carlo Montoya, Sr. Project Manager at LegalMatch Philippines
2:15 PM – 3:15 PM: Open Forum Q&A
3:15 PM – 3:30 PM: Message from LegalMatch and React Cebu
3:30 PM – 3:45 PM: Picture Taking
3:45 PM – Onwards: Board Game time!