[Public Training] Intro to Python for Complete Beginners
August 31, 2019 @ 9:00 am

-

September 1, 2019 @ 6:00 pm

PHP6,000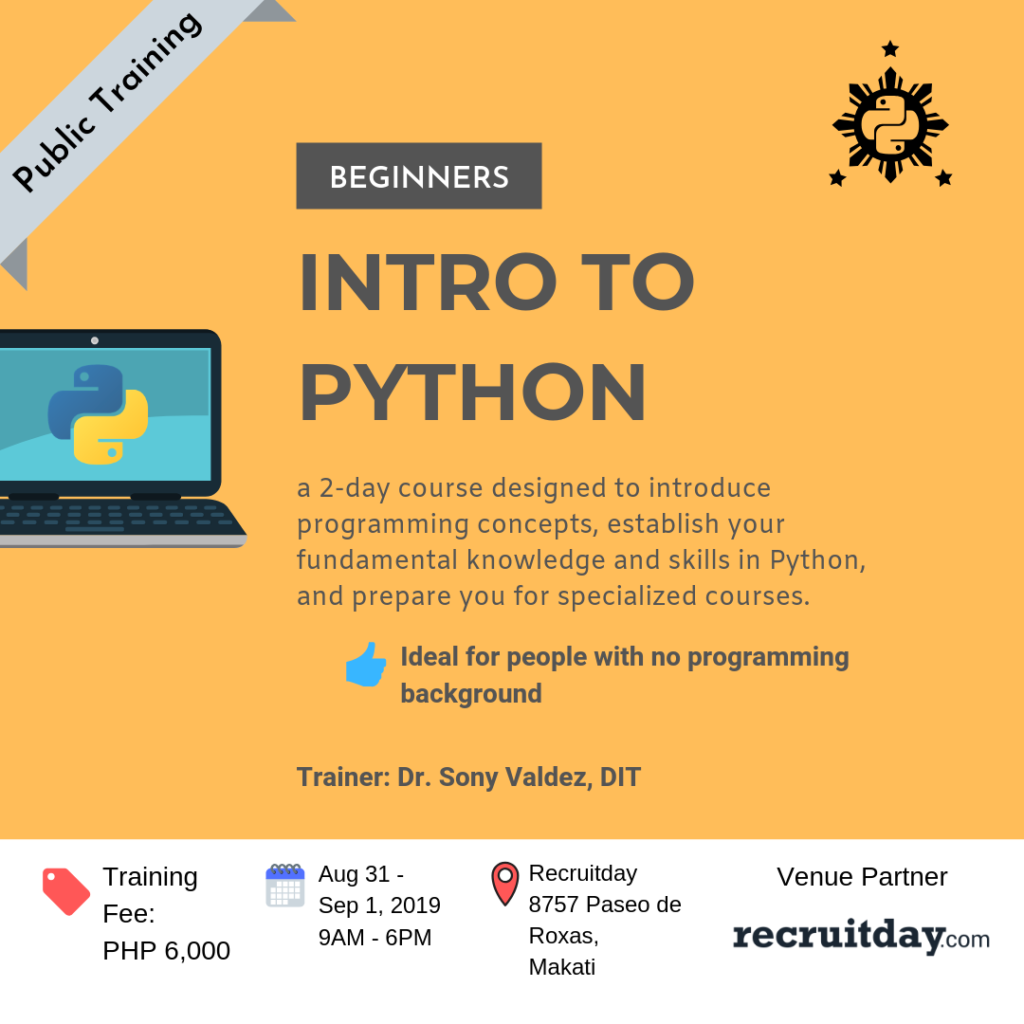 [Public Training] Intro to Python for Complete Beginners
a 2-day course designed to introduce programming concepts, establish your fundamental knowledge
and skills in Python, and prepare you for specialized courses.
COURSE FEATURES:
● Ideal for people with no programming background.
● Get introduced to programming concepts
● Learn to manipulate data structures such as strings, tuples, lists, dictionaries, and sets.
● Learn how to utilize functions and classes.
● Pickup an effective development practice and workflow
● Exclusive guidance on specific topics that might be giving you trouble.
COURSE OUTLINE:
👉 http://bit.ly/2yqVeTY
Date and Time: Aug 31-Sep 1, 2019, 9:00am to 6:00pm on both days
Venue: Recruitday, 8757 Paseo de Roxas, Makati
Register Here:
👉 https://ti.to/pythonph/intro-to-python-for-complete-beginners
Training Fee:
👉 PHP 6,000 (inclusive of meals)