Python for Car Hackers and Security Researchers
August 21, 2021 @ 1:00 pm

-

4:00 pm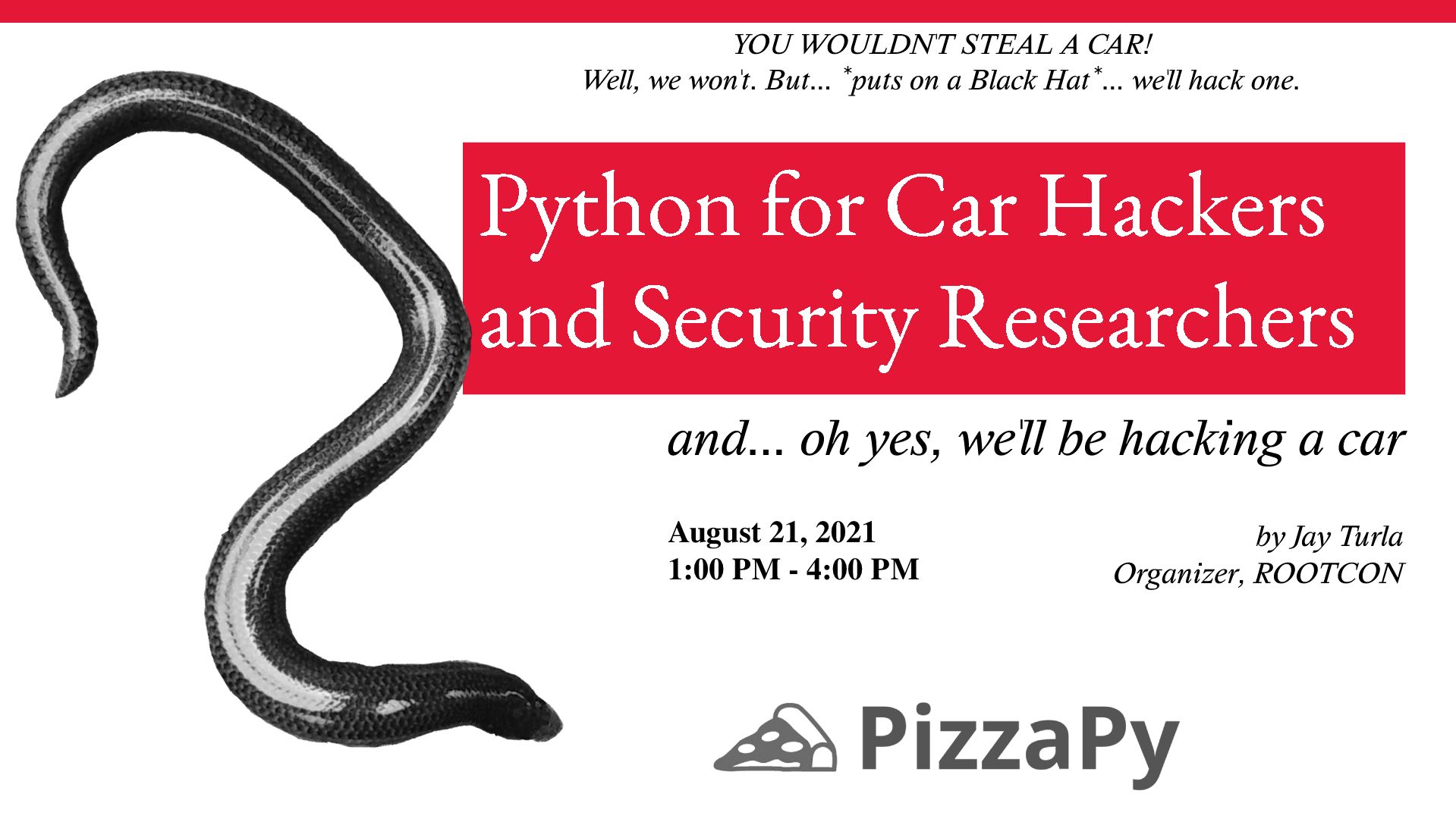 "YOU WOULDN'T STEAL A CAR"
(Guess that reference, Pinoy moviegoers!)
But today, we'll HACK A CAR! Using… Python and knowledge on Information Security!
We'll be having the legendary Mr. Jay Turla as our speaker today! He is one of the organizers of ROOTCON, the leading Hacking Conference in the Philippines.
Also, did you know that ROOTCON started in Cebu back in 2008?
Just sharing.
Alright! So the usual! Limited slots only, so register on the Meetup event to get the Online Event link.
And you know it! The event is FREE! As it should be. 😉
So join us to learn about Hacking, Python, and the Cybersecurity Industry in General, from one of the experts himself.
See y'all!
1:00 PM – 1:15 PM: Introduction to PizzaPy and the Event
1:15 PM – 2:15 PM: TALK: "Hacking a Car with Python" by Mr. Jay Turla, Manager for Security Operations at Bugcrowd
2:15 PM – 3:15 PM: Open Forum Q&A
3:15 PM – 3:30 PM: Message from ROOTCON
3:30 PM – 3:45 PM: Picture Taking
3:45 PM – Onwards: Board Game time!