A Day in a Life of a WFH Pythonista – Ep#2 w/ Christine Balili (Data Scientist)
March 27 @ 5:00 pm

-

5:30 pm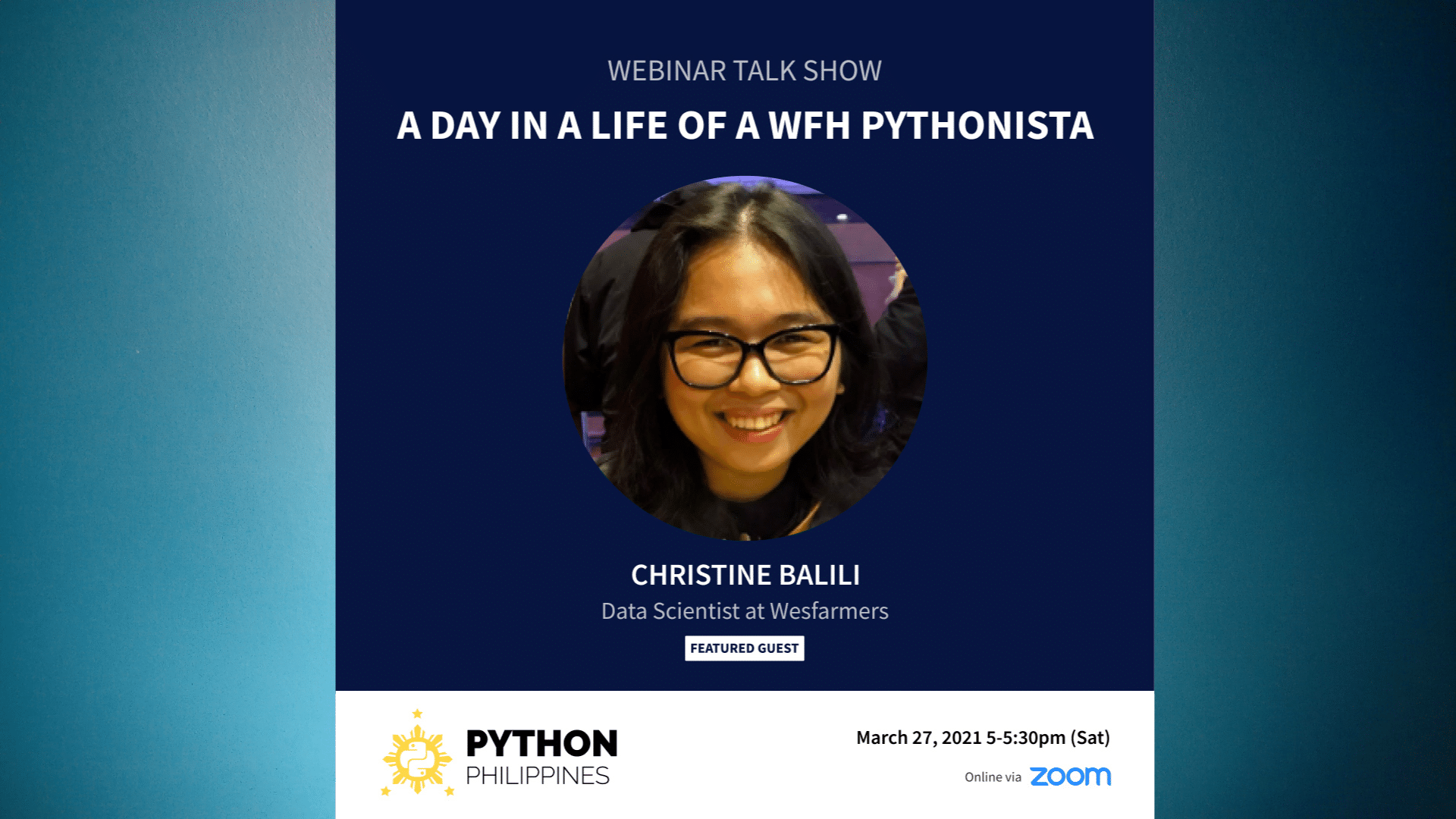 A Day in Life of a WFH Pythonista Ep#2: a webinar talk show with Christine Balili, Data Scientist at Wesfarmers, Australia.
Have you ever wondered what a typical day looks like for a Data Scientist?
WHAT:
A Day in a Life of a WFH Pythonista is a monthly virtual webinar talk show series where we interview Pythonistas representing various roles (Developer, CTO, Data Scientist, QA, Network Engineer, Scientist, Educator, etc.) to give people in the community an insight of what a typical work day looks like for these various roles. Hopefully, this would also serve as an inspiration and give a sense of community especially for most who are working from home.
In this episode, we will be interviewing Christine Balili.
Christine Balili is a Data Scientist. In her career so far, she has applied machine learning in mining, commodities trading, telco, media, and retail. Her academic background is in computer science. She was previously a volunteer of PythonPH and other tech communities in Manila. Outside of work, Christine's interests revolve around baking, reformer Pilates, and tennis.
WHEN: March 27, 2021 (Saturday) at 5:00pm-5:30pm
WHERE: Online via Zoom and broadcasted on YouTube Live