Building a Recommender System for your App
April 24 @ 1:00 pm

-

4:00 pm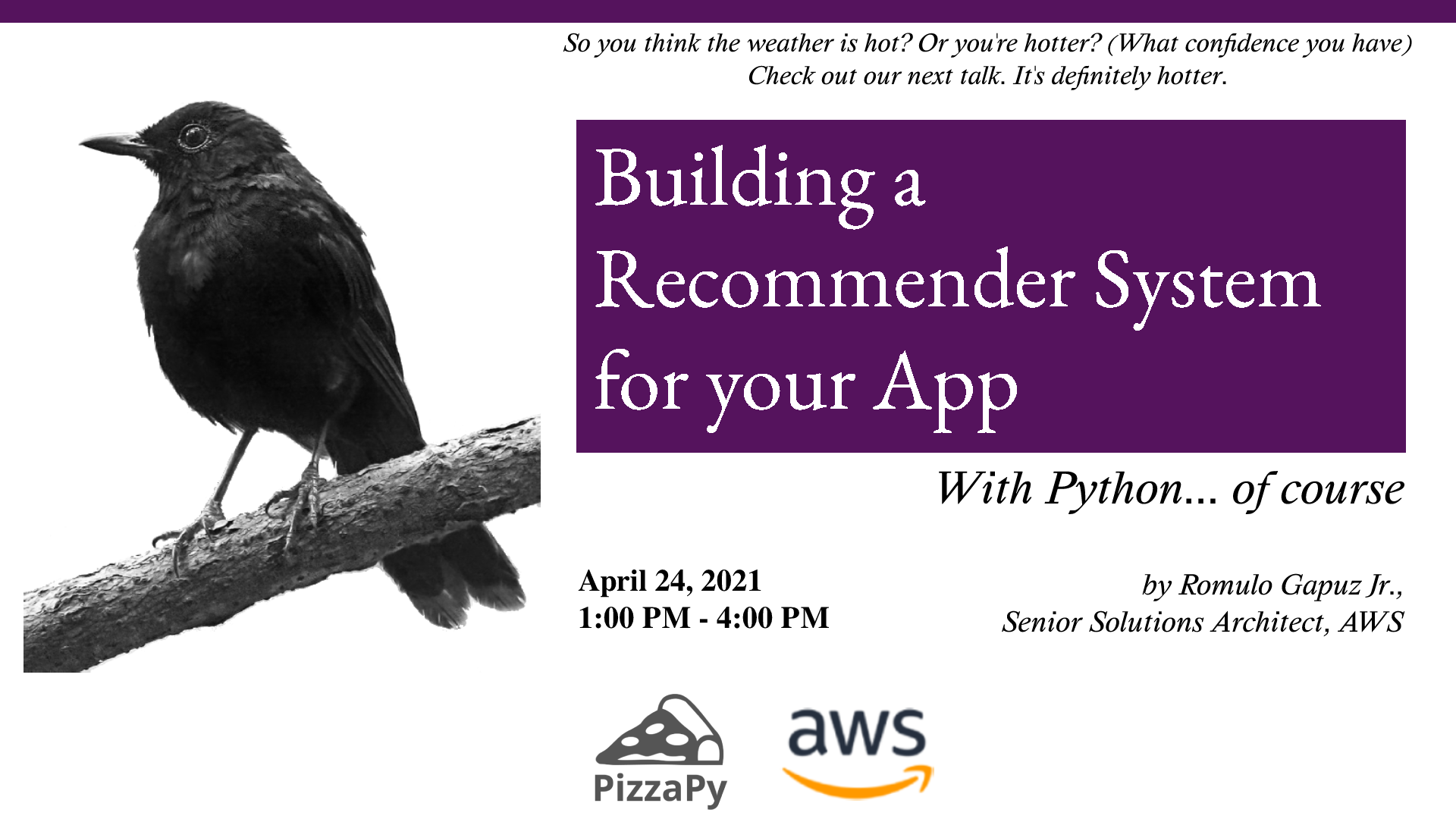 Hey there lads and gentlewomen!
For the next two events, including this one, we've partnered with AWS Philippines to deliver some juicy advanced talks for y'all! WOOHOO FOR LEARNING!
First up, we'll be talking about Recommender Systems for your Apps. You might find it beneficial for your E-Commerce apps to suggest customers what's good for them to buy, or making your own Netflix/YouTube/Spotify so when you watch movies or listen to music, you get some movies or music related to the ones you've watched.
Exciting, right?
And of course, our speaker is none other than Mr. Romulo Gapuz Jr., a Senior Solutions Architect at AWS Philippines!
So, the usual! Limited slots only, so register on the Meetup event to get the Online Event link.
And as always, it's FREE! As it should be. 😉
See y'all!
1:00 PM – 1:15 PM: Introduction to PizzaPy and the Event
1:15 PM – 2:15 PM: TALK: "Building a Recommender System for your App" by Romulo Gapuz Jr., Senior Solutions Architect at AWS Philippines
2:15 PM – 3:15 PM: Open Forum Q&A
3:15 PM – 3:30 PM: Message from AWS
3:30 PM – 3:45 PM: Picture Taking
3:45 PM – Onwards: Board Game time!