Cloud Practitioner Tutor Group
September 12 @ 3:00 pm

-

5:00 pm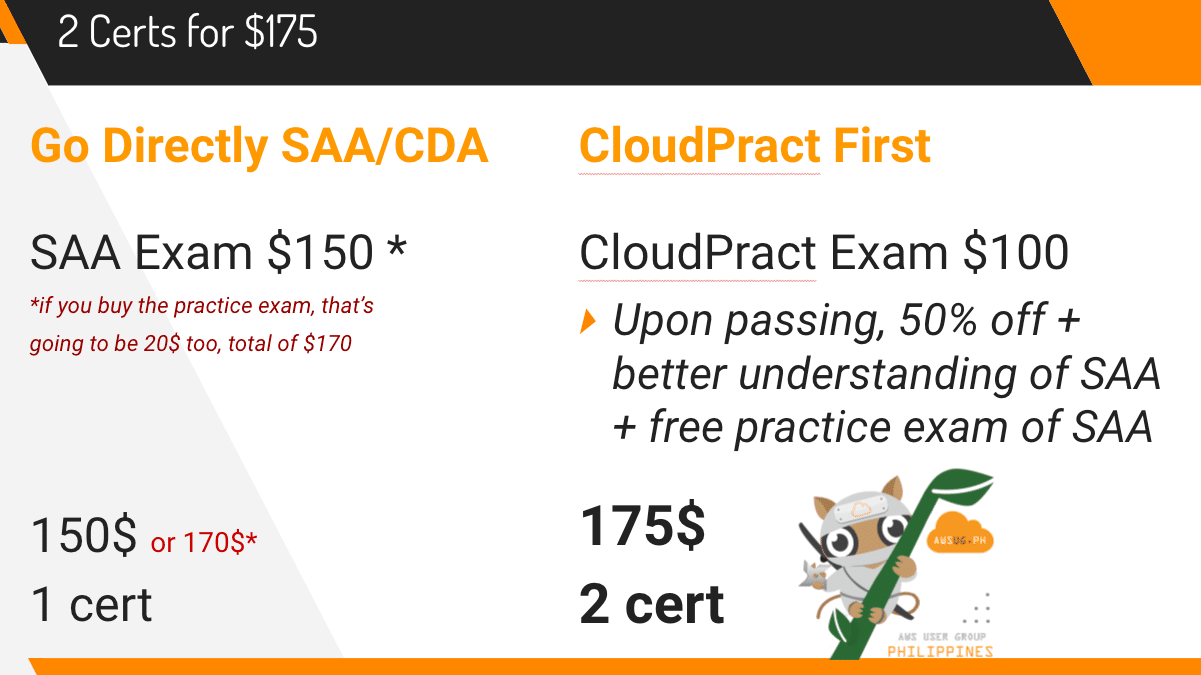 AWSUG.PH Volunteers be tutoring the CCPT who will take AWS Certified Cloud Practitioner exam (https://aws.amazon.com/certification/).
Newbies welcome. Need own laptop. The tutor period is FREE, but you need to AGREE TO THE FOLLOWING CONDITIONS:
You need to share your experience and may be asked to give a talk in the Meetups. Be an AWSUG.PH Volunteer.
Attend the 3 sessions every week (scheduled on weekends) for the Sept 12th, 19th, and 26th 3pm onwards CONVERTED TO ONLINE.
You must study and do the few readings and homework.
Take the official Practice Exam ($20) during the period
We highly encouraged to schedule the exams on October.
THOSE WHO ARE INTERESTED, PLEASE:
Subscribe to Youtube Channel "YoungCTO" and watch Cloud Practitioner intro https://youtu.be/K60zJo5IK-w
AS FINAL STEP also email "CCPT Sept Group" your CV or LinkedIn to [email protected] for selection before Sept 11 .