Data Science for Dummies
November 28, 2020 @ 1:00 pm

-

4:00 pm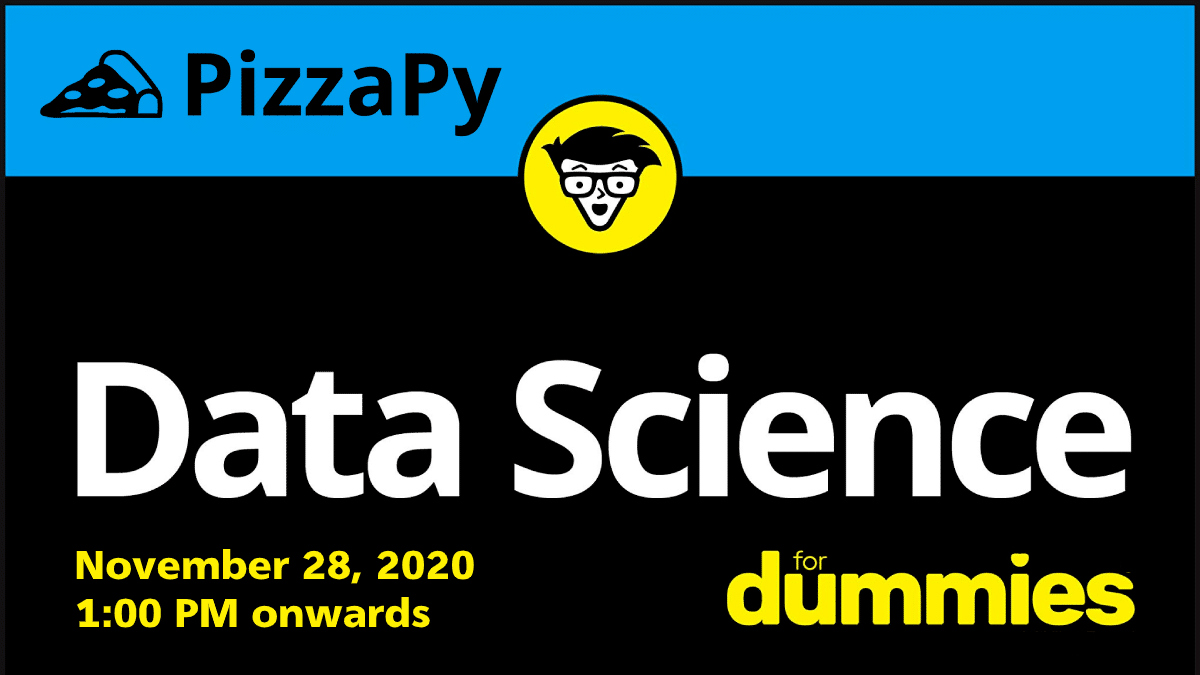 Do you want to know more about the Sexiest Job of the 21st Century?
Join us on this FREE event this Saturday, November 28, 2020, 1 PM, to learn more about Data Science from very legit Data Scientists!
We'll be talking more about these:
> What do Data Scientists really do?
> What do you need to know to be a Data Scientist?
> What are the different kinds of Data Scientists?
> What are the tools you need to master as a Data Scientist?
And many more… as long as you ask them on the Open Forum after their talk.
Interested? Click going on this event page for more updates! We'll be posting our Video Streaming link soon!
PS: Limited number of slots allowed on the Video Streaming link. So SMACK THAT GOING BUTTON NOW!
Schedule:
1:00 PM – 1:10 PM: Introduction to PizzaPy and the Event
1:10 PM – 1:55 PM: TALK: "What is Data Science?" by John Titus Jungao, Team Lead for Data Science at United Health Group
1:55 PM – 2:40 PM: TALK: "How to Data Science with Python?" by Joshua Louis Isanan, Data Scientist at Full Scale
2:40 PM – 3:40 PM: Open Forum Q&A
3:40 PM – 4:00 PM: Picture Taking