[Launch] Learn Infrastructure modernization and Application Development on GCP
December 4, 2020 @ 12:00 am

-

11:59 pm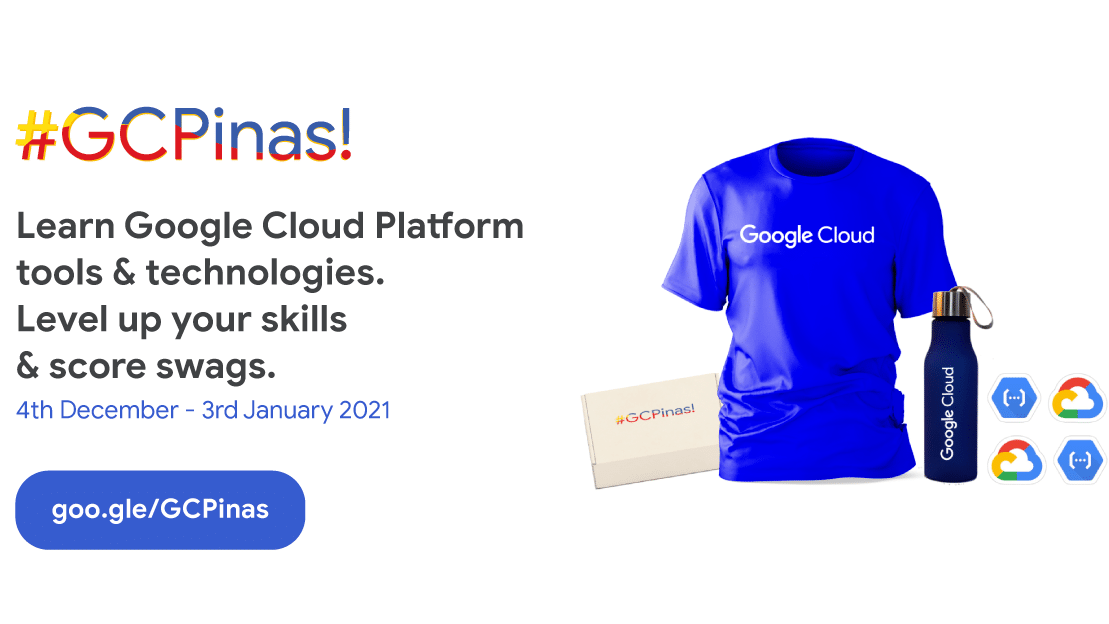 Let's #GCPinas!
Here is an opportunity for you to self study Infrastructure modernization and Application Development on Google Cloud Platform and receive #GCPinas swag by completing quests
Follow the steps below:
1. Visit (goo.gle/GCPinas) to register and get one-month free access to Qwiklabs and complete at least 6 GCP quests from the recommended list
2. Claim your #GCPinas Swags
Please note the following areas:
1. This is only available for developers in Philippines
2. We will send you a link to redeem Qwiklabs one month free access within 24 hours of registration.