#TFShowcase Workshop: Introduction to RNN with TensorFlow
October 31 @ 1:00 pm

-

2:30 pm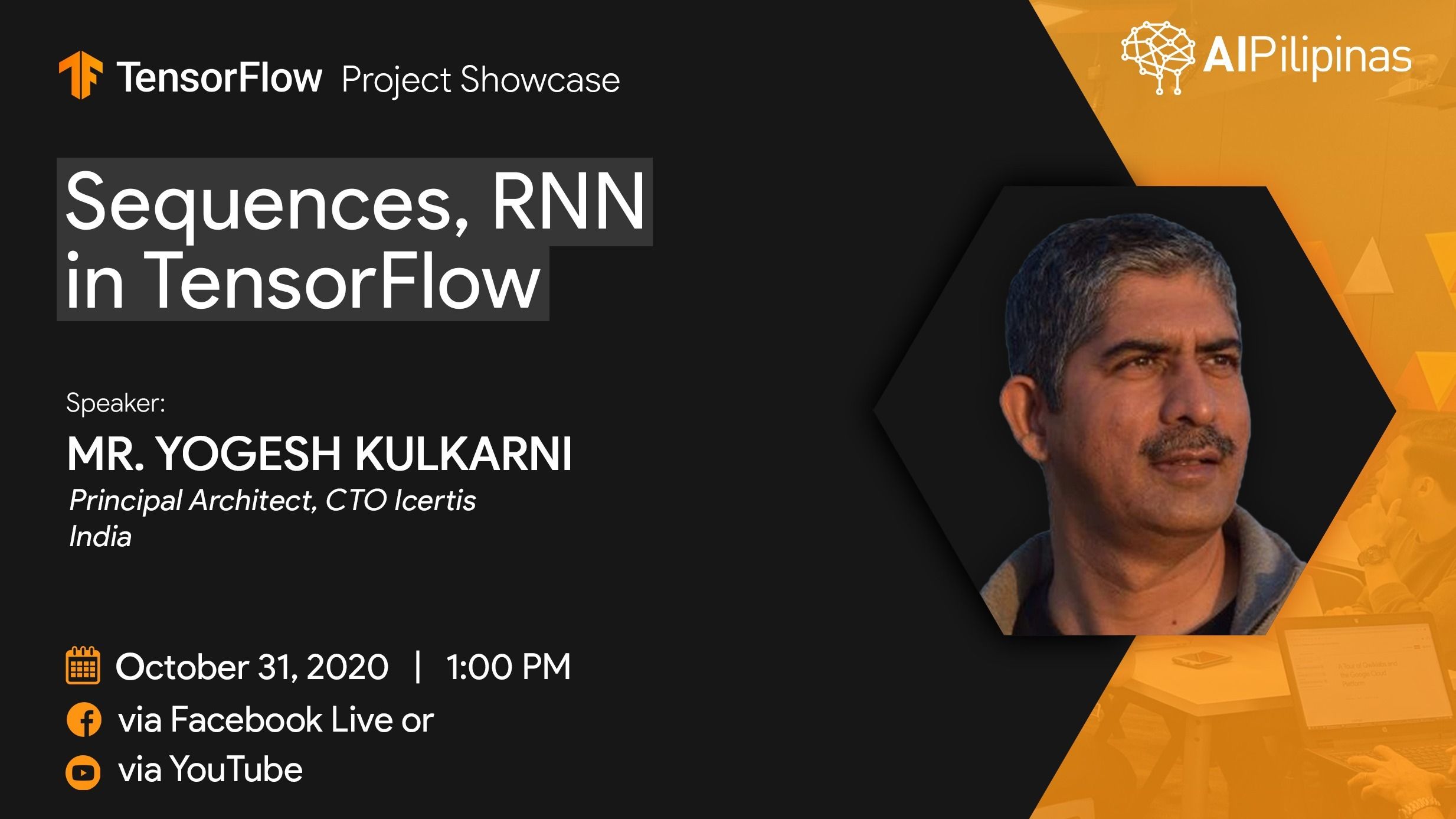 As part of the TensorFlow Project Showcase (https://aipilipinas.org/events/tfshowcase/), we are hosting a series of workshops to help participants learn how to use TensorFlow.
This workshop aims to discuss how to build one of the deep learning architecture called Recurrent Neural Network (RNN) using TensorFlow.
Our speaker for this workshop in Yogesh Kulkarni, Chief Technology Officer at Icertis, and a Google Developer Expert for Machine Learning from India 🇮🇳.
EVENT IS FREE.